It's becoming evident to me that nobody reads these, so I'm just going to post some old stuff I was thinking about recently.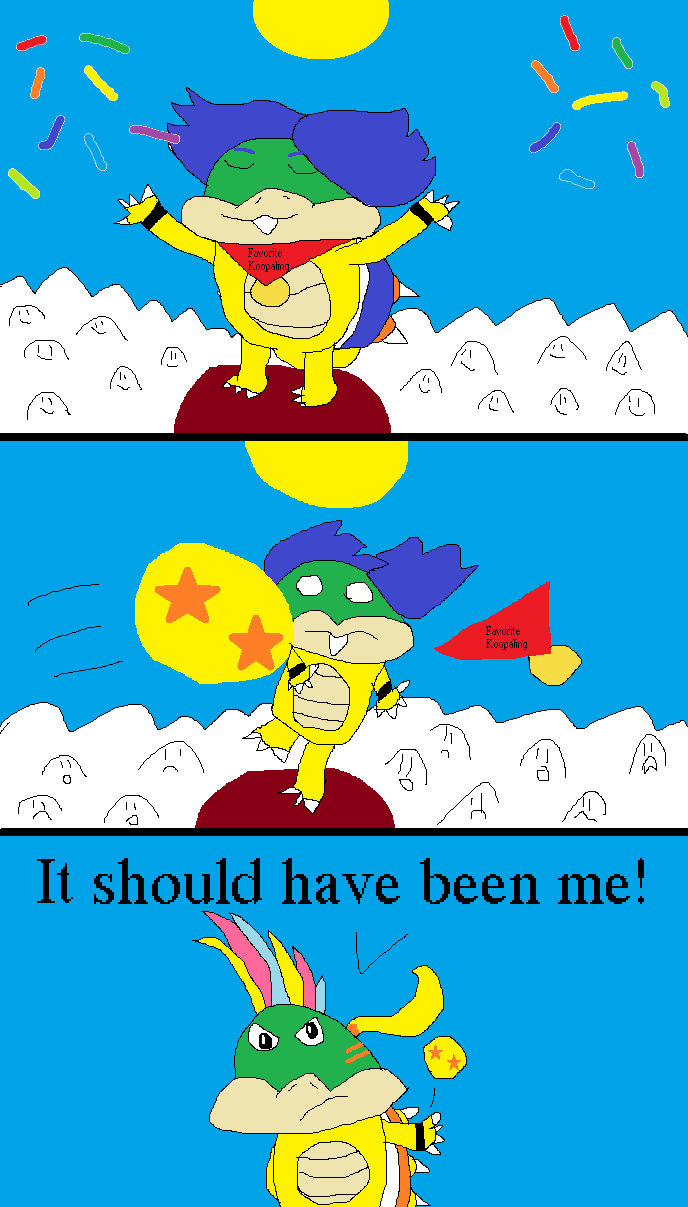 So this is a 7 year old drawing I did for a forum called Mario Boards' Official Mario Awards, in 2014.
https://www.marioboards.com/threads/32242/post-1528687
Here's the original post. I just turned 14 when I wrote it and it shows. Back then, I used to use MS Paint as my main drawing program, before finding Paint Tool Sai.
---
I actually made comic pages back then. I don't really do it much anymore, but I feel like I should.
Anyway, here's one that was a request or art trade (i can't remember).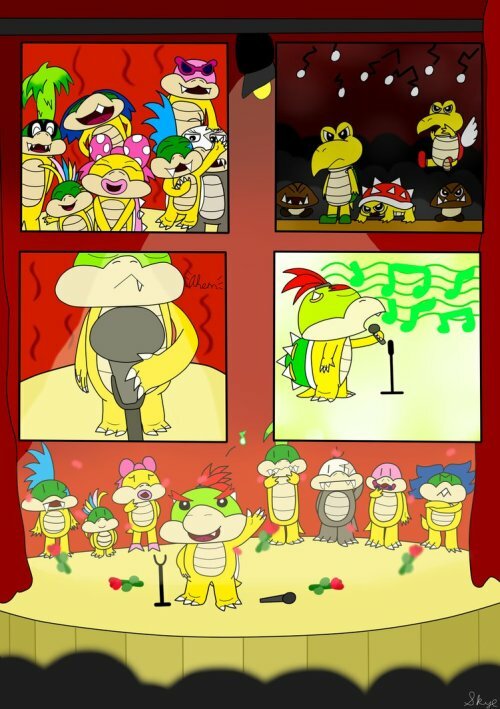 The requester basically asked to make a reference to Bowser Jr.'s voice actor's great singing, so I made a page depicting him having a lovely singing voice compared to the koopalings.
---
This is just a little something I did for, uh, atmosphere.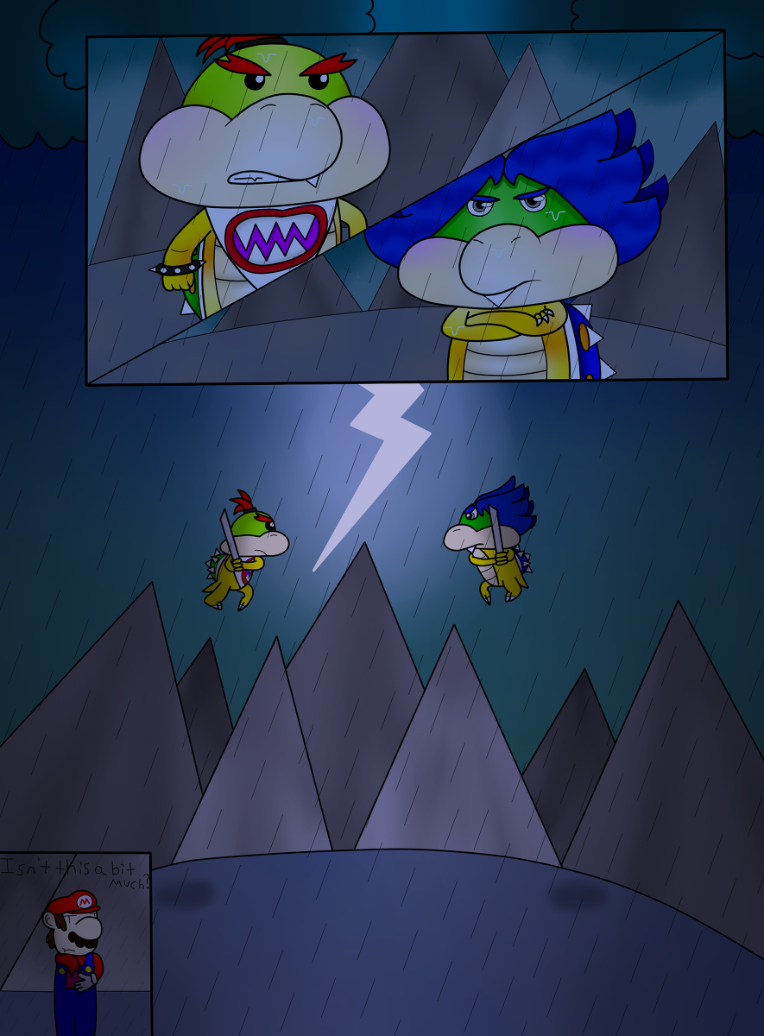 There is no context, I just wanted to make something that seemed cool. I think I did okay for the time.
---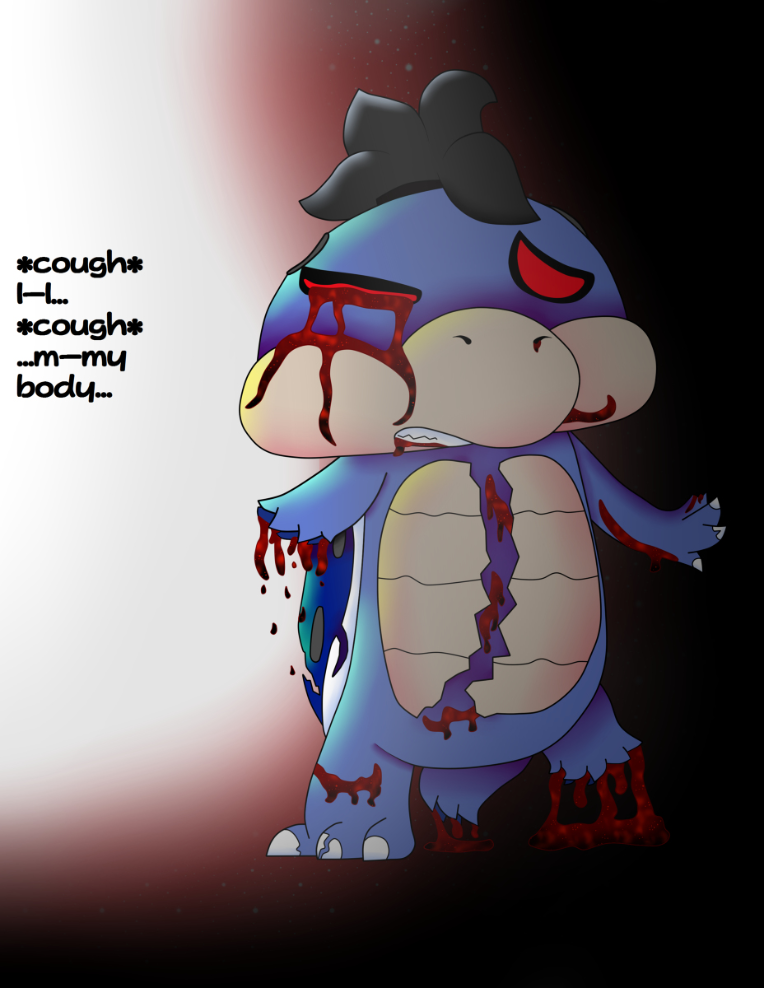 I didn't make things like this very often back then. To be honest it suits me more now because of how miserable it is.
I made a dark star version of Bowser Jr. who was taller and more mellow than he was. He didn't like doing evil but had trouble generally existing.